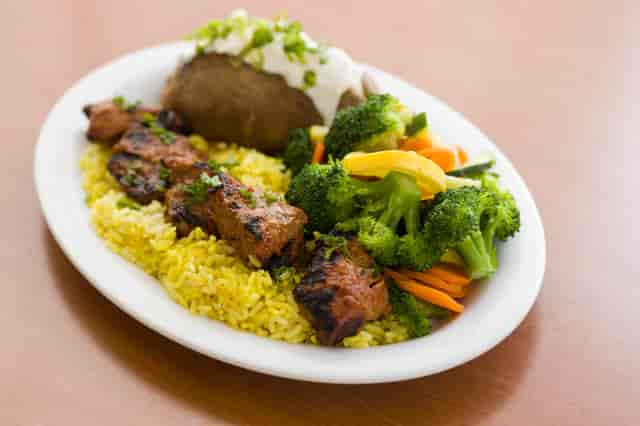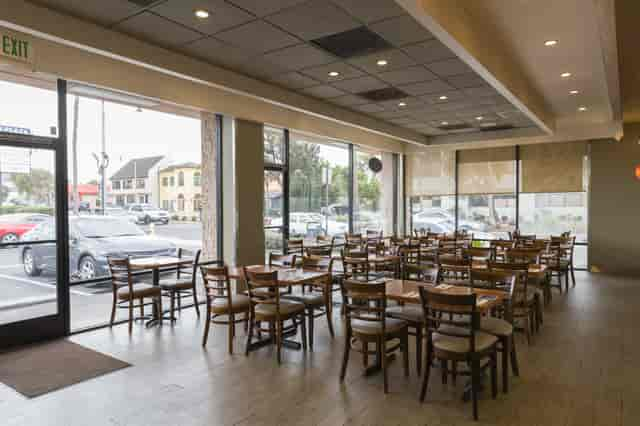 About Us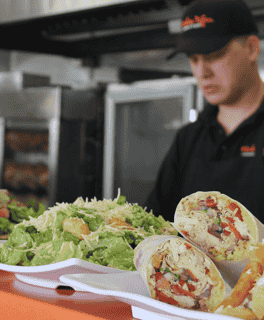 "We believe that if you come once, you'll come again... Enjoy!"
Since 1993, our family at Chicken Dijon has provided a dining experience combining Fresh California Cuisine with our unique Mediterranean Flair… creating the healthy, fresh signature taste of Chicken Dijon. One bite and your taste buds will crave our tender Rotisserie Chicken seasoned with a family recipe of dry rub spices, roasted to perfection and accompanied by homemade garlic sauce or our new spicy lemon sauce.

Our Mediterranean restaurant in El Segundo, Torrance, and Redondo Beach serves a wide range of delicious and authentic dishes. Try our Fajitas or succulent Skewers of chicken or steak on a bed of rice accompanied with your choice of any two sides. Enjoy freshly tossed Salads, especially our most popular, the CD House Salad. Soups are made fresh every day, and the Chicken Vegetable is a must-have! And if you're vegetarian, we have plenty of choices, including Lentil Vegetable Soup, Falafel, Hummus, Tabbouleh, Stuffed Grape Leaves, and Baba Ganoush.
The rest is history
While Steven was working as a driver at Chicken Dijon, the restaurant became available for sale. Joseph and Steven remember their father saying, "If I can't invest the last of my savings into my kids, who can I invest in? You should work for yourselves. You boys are young. If you fail, it won't affect you. But if you succeed, it will change your lives". The Nimeh family made a decision and purchased the restaurant. A year later, with an inherited entrepreneurial spirit, the brothers were able to take the restaurant to a whole new level, serving fresh food. Chicken Dijon began showing profits, and was now debt free with a fast-growing fan club.

Today, Chicken Dijon Rotisserie & Grill has become a multi-unit casual-chic restaurant that is dedicated to serving its customers a healthy affordable meal, while never sacrificing service and quality, just like mom and dad did. Enjoy our freshly prepared food and God Bless!